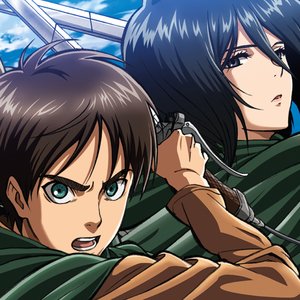 Attack on Titan
Attack on Titan originated in the form of a manga series written and illustrated by Hajime Isayama in September 2009. Four years later it was adapted into an anime series due to its increasing popularity and success. The initial television anime aired in 2013 and a second series has been confirmed for release in 2016.
Attack on Titan is the story of main protagonist Eren Yeager, his adopted sister Mikasa Ackerman and friend Armin Arlert and their fight against the towering humanoid creatures called Titans. In a world where humanity are forced to live in cities surrounded by enormous walls, and the human-eating Titans pray on the population, the stories protagonists along with the military must fight to defend cities from invasion. The origin of the Titans is largely a mystery, but gradually the truth of possible political subterfuge begins to surface.
The series has had many adaptations since its conception, including the most popular form which took the world by storm and made it a global success – anime. Attack on Titan continues to grow from strength to strength and along with a second anime series set for release in 2016, there has also been a spin-off novel series which began in December 2011, a two-part live action adaptation currently in production, and four video game adaptations announced as bonus content on the upcoming blu-ray release, and on the Nintendo 3DS.
GB eye have a fantastic range of new products available for the series here, including posters, merchandise, collector prints and a variety of mugs.