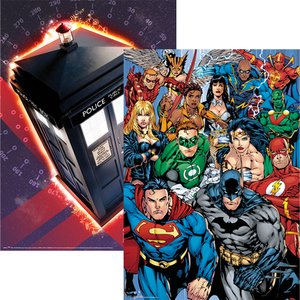 Metallic Foil Posters
GB eye are thrilled to announce the addition of a brand new poster format to our range, metallic foil posters! The innovative process used on these eye-catching posters highlights key details of each image, creating an enhanced 3D layered effect and adding depth and vibrancy that really brings the image to life. It's an extremely versatile process and can be used on a range of properties to amazing effect – so far the collection includes titles from Frozen and Amazing Spider-Man 2 with more titles set to be added soon. The posters are 47 × 67cm in size, and can be displayed in existing 3D poster display units.
Click here to see the range online, or contact your sales representative for more information.