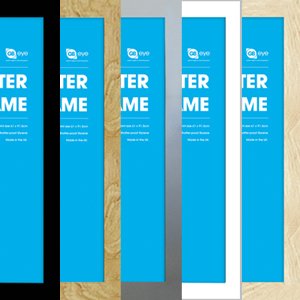 Further GB eye Expansion
Due to the outstanding success of GB eye's Frame range, August will see the move into a new dedicated, stand alone frame manufacturing facility.
Located close to GB eye's head office the new 13,000 sq ft unit will house our state of the art frame production line, providing the space required to continue to grow this area of our business. Increased capacity for manufacture and storage will allow us to react more quickly and effectively to customers' needs and develop new innovative solutions to our customers framing requirements.
"The manufacturing/framing aspect of the Operation has grown exponentially in the last two years. In order to keep up with demand we have carefully selected the new facility from a number of options in order to increase capacity, further improve efficiencies and ensure we remain extremeley competitive on price and quality" John Scally, Operations Manager.
Investment into GB eye's infrastructure has been the key to its stability and success. Making this commitment to in-house production is an important step in GB eye's long term strategy, supporting the local economy and working towards a lower carbon footprint.
The move will take place throughout August, if you would like further information please contact your sales team.
To see or full range of frames please click here