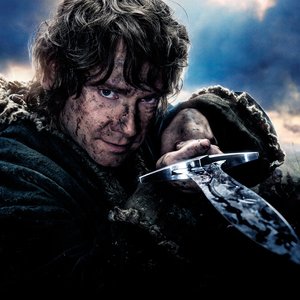 The Hobbit: The Battle of the Five Armies
The third and final instalment of the epic adaptation based on The Hobbit by J.R.R. Tolkein will hit the big screen in December 2014.
As their adventure draws to a close, Bilbo Baggins (Martin Freeman), Thorin Oakenshield (Richard Armitage) and the Company of Dwarves find themselves facing the consequences of unintentionally unleashing the deadly Dragon, Smaug upon Lake-town.
But an even greater danger lies ahead for Bilbo and his companions, as Sauron has returned and is making a move on the Lonely Mountain. Having sent his army of Orcs to attack, the races of Middle Earth must decide to unite or face destruction at the hands of the Dark Lord and his terrifying legion of Orcs.
The five armies go to war in the final chapter of the masterpiece, directed by Peter Jackson.
Check out the current products available for The Hobbit: The Battle of the Five Armies here, with more coming soon. You can also view all of our existing products for the previous Hobbit films in the catalogue and online.