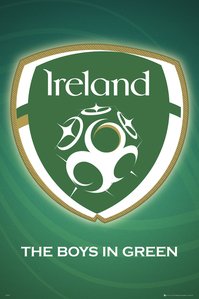 Football Association of Ireland signs GB eye.
We really are the home of football posters and the latest addition to our extensive range is the Football Association of Ireland. As preparations continue for their return to the Euro's next month there is a great buzz around the Boys in Green and what they can achieve.
We have a great range of maxi posters including the crest and players available now, so why not make the most of the build up to the Euro 2012. FSDU's are available so contact your sales team for more details or click here to see our products.