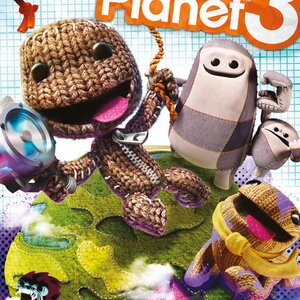 Little Big Planet 3
Sackboy returns to Playstation on 28th November, and along with familiar characters and environments there are plenty of new aspects to explore.
In the LittleBigPlanet universe on Planet Bunkum, Sackboy and his new friends Oddsock, Swoop and Big Toggle must prevent the destruction of the creative paradise after unleashing the evil Titans. With the help of new antagonist The Newton (voiced by Hugh Laurie), will the titans manage to unstitch our Heroes or will Sackboy and friends prevail to Play, Create and Share?
Available on both Playstation 3 and 4, the development team at Sumo Digital in Sheffield have ensured hours of creative fun for all fans of the franchise. The story takes place on a new planet, and introduces 70 brand new tools, and several power-ups to keep gamers big and small entertained.
Posters, mugs and merch coming soon.