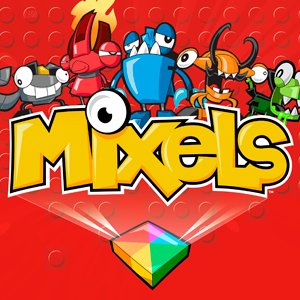 Mixels
GB eye are pleased to announce that we have recently added Mixels to our already extensive roster of licenses. This exciting new property launches in Spring 2014 as a range of colourful, collectible figures, a series of animated shorts to be shown on Cartoon Network and a rich digital gaming experience. The multi-dimensional nature of the brand aims to inspire new ways for children to engage in immersive entertainment, whilst allowing the audience to become creators and active participants in the process.
Mixels are small creatures that can mix and combine with one another in creative and unpredictable storylines. The Mixels form clans based on their powers – the Electroids, Infernites and Cragsters – each character can be utilised individually, they can be combined to form one super Mixel, or they can be mixed and matched to create something totally unique.
Our range of posters and merchandise is also set to launch in the coming months.