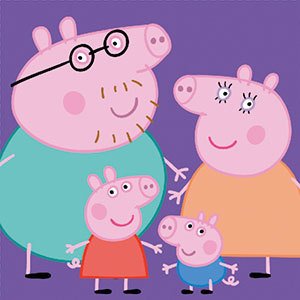 Peppa Pig
Peppa Pig is one of Britains most popular preschool animated TV series. GB eye will be adding some great pocket money products to the current range in the next few months.
The show focuses on Peppa's adventures and daily life with her family, Mummy Pig, Daddy Pig and brother George. The show's success is in part down to the associations young children make the four year old main character, Peppa – going to playgroup, playing with friends, daytrips and spending time with family.
The show features many other animal families who have similarities to both humans and their animal counter-parts and continues to be a hit with young children both in the UK and internationally. Most recently, a 15 minute film called Peppa Pig: The Golden Boots was released in February this year.
GB eye is growing the current Peppa Pig range with Body Transfers, which is a newly added line for the license. They will be available soon, so keep your eyes peeled!
The current range of products is available here.