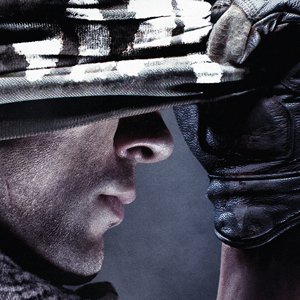 Q4 Gaming Releases
Here at GB eye, we have added some of the biggest names in gaming to our already impressive roster of licenses over the last few years and our range is now unrivalled in the poster and merchandise market, boasting licenses from gaming heavyweights Call of Duty, Assassin's Creed and Battlefield.
Released on 5th November, Call of Duty Ghosts is the latest addition to the ever-popular franchise, and its popularity shows no sign of waning. Set ten years after a catastrophic attack from an unseen enemy devastated the US and diminished its status as a global superpower, players form part of the remnants of military special forces working together to create an elite group of soldiers known as 'Ghosts' that must fight back to eradicate this new force.
Assassin's Creed IV: Black Flag is the latest instalment of the series, and is scheduled for release on 1st November. The swashbuckling story begins in 1715, the Golden Age of Piracy, and features Edward Kenway, a British privateer turned formidable pirate, member of the Assassin Order and captain of the Jackdaw. Follow Edward as he explores the lawless Caribbean cities, comes face-to-face with Blackbeard the Pirate is thrust into an ancient conflict that threatens the pirate way of life.
Battlefield 4 is also slated for release on 1st November and this first-person shooter is the sequel to Battlefield 3, taking place in 2020, six years after its predecessor. The player controls Recker, a member of the US special operations squad, Tombstone, as they fight a series of campaigns in their struggle to get home. Featuring a whole host of new weapons, vehicles and maps, and high-intensity campaigns to push you to your limits, Battlefield 4 promises to take gaming to a whole new level!
GB eye will be releasing several formats for all these licenses including posters, stickers, badges and temporary tattoos. To see the full range, click here.