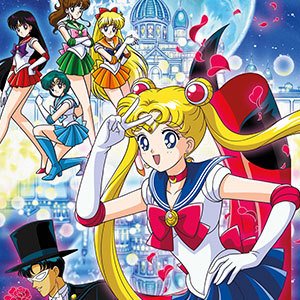 Sailor Moon
Sailor Moon is one of the latest additions to GB eye's growing roster of licenses, and we have a wide range of product planned in the coming months.
Originally written and illustrated by Naoko Takeuchi, Sailor Moon was first introduced as a Manga series in 1991, concluding in 1997. The 18 Manga volumes were adapted into an Anime series, which aired from 1992-1997 in Japan, and quickly became popular in western culture.
Sailor Moon tells the story of middle-school student Usagi Tsukino and her adventures after meeting a talking cat called Luna. After Luna the cat, gives Usagi a magical brooch thar transforms her into Sailor Moon, she begins her journey to search for a princess and the Legendary Silver Crystal along with her comrades the Sailor Soldiers. Together, Sailor Moon and her fellow Sailor Soldiers battle villains across the land to prevent the powerful artefact the Silver Crystal landing in the wrong hands and stop the destruction of the Solar System.
Undoubtedly one of the most popular Manga/Anime series of all time, the Sailor Moon franchise has also had three feature films, three short films, nearly 40 video game titles, a live action TV adaptation, and a TV special. The reboot of the anime series streamed worldwide in 2014, and saw a further growth in popularity for the series.
Click here for our new Sailor Moon posters. Merch coming soon!