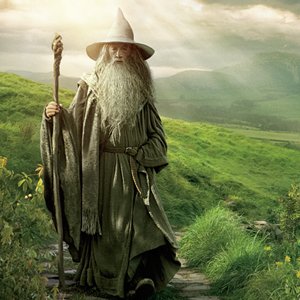 The Hobbit: An Unexpected Journey
Peter Jackson's highly anticipated film, The Hobbit: An Unexpected Journey, is hitting the big screen on 14th December, and with a star-studded cast including Elijah Wood, Martin Freeman, Evangeline Lilly, Orlando Bloom and many more, it is set to be a box office smash.
The adventure follows the journey of title character Bilbo Baggins who is swept into an epic quest to reclaim the lost Dwarf Kingdom of Erebor from the fearsome dragon, Smaug. Approached out of the blue by the wizard Gandalf the Grey, Bilbo finds himself joining a company of thirteen dwarves led by the legendary warrior, Thorin Oakenshield. Their journey will take them into the Wild; through treacherous lands swarming with Goblins and Orcs, deadly Wargs Sorcerers.
GB eye will have posters, merchandise and high-end prints available from October, for more details please contact your sales team.