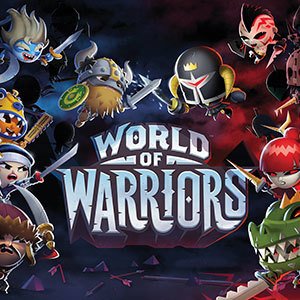 World of Warriors
World of Warriors is the fantastic adventure strategy game on mobile and tablet devices.
With Vikings, Knights, Samurai, Ninjas and Spartans the combat game is popular with kids of all ages. The player must train and grow their army of history's greatest warriors to overthrow the forces of evil.
The Wildlands is a mighty empire once ruled by four Elemental Lords and home to portals of Battle Power. After a great battle between the Elemental Lords and a mysterious entity called the Darkness all of the portals are closed, but one – a portal to earth!
When an evil warrior priest from Earth arrives through the portal, infusing himself with Battle Power many years later, he takes a new name to instil fear across the Wildlands – King Boneshaker. One young man, however, stands in his way, and will stop at nothing to defeat the villainous King.
Joining forces with the young warrior Kalaban, the player must use the portal to earth to summon an army and lead them in battle against King Boneshaker and his Skull Army before he can seize control of the power of the Elements.
Posters available now, and merch coming soon. Click here for World of Warriors products!