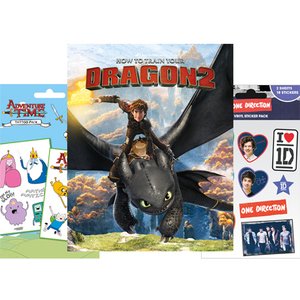 Back to School
It's official – Summer is here! But before you know it, the holidays will have flown by. Kids and parents will soon be making sure they have all they need before the new school year starts, so there is no better time to start to think about your back to school supplies.
That's where GB Eye come to the rescue! We have a huge range of great value merchandise and posters that's just perfect for kids to personalize their bags, books and stationery, including badges, stickers, card holders. Our exciting new range of foil posters, featuring the likes of Disney's Frozen, Spiderman and The Avengers, will brighten up any study space.
With our ever growing selection of popular brands and licenses, and our fantastic display solutions, we can ensure you are more than prepared to make the most of this back to school season.
Click here to see our range of back to school products.