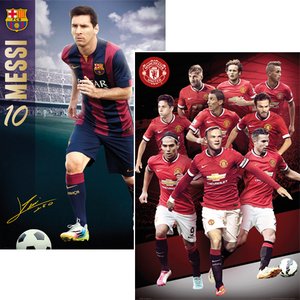 Football 2014/15
With football season now under way it's the perfect time to check out the new products for the 2014/15 Season. GB eye have all your essentials from posters and Canvas prints, to merchandise and Framed Photographic.
Along with generic club imagery such as team crests and stadium shots, you can also view products from previous seasons on our website, and in the catalogue. Our football licenses include: Barcelona FC, Chelsea FC, Manchester United FC, Liverpool City FC and Rangers FC, among many more.
Check out the product range here, and kick off the new football season with GB eyes great range of titles for all of the top teams.