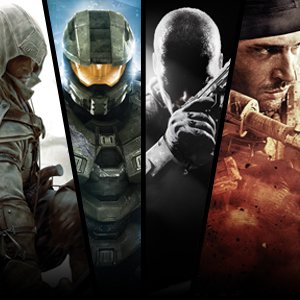 Gaming Just Keeps Growing
GB eye has been the market leader in gaming posters and related products for over 3 years and in that time has built up an enviable potfolio of the biggest and best properties in gaming, including the biggest console franchise in the world, Call of Duty, as well as Assassin's Creed, Halo, Nintendo, Angry Birds and Moshi Monsters.
The market for these titles is now as strong as that of blockbuster movies and our current range of formats include posters, 3D posters, badges, stickers and temporary tattoos, and is set to expand further with new formats coming to coincide with the upcoming releases of Call of Duty Black Ops II, Assassin's Creed III, Halo 4 and Medal of Honor Warfighter, click here to see our full range and make the most out of this ever-increasing trend.
HOT NEWS…NOW AVAILABLE…Skylanders, one of the biggest properties in the toy and collectables market at the moment is now also available from GB eye. Posters and merchandise are ready for immediate delivery and more designs will be coming soon.