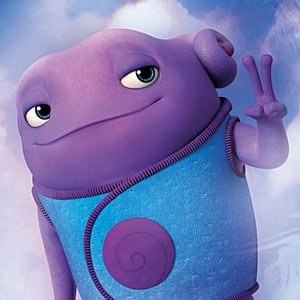 Home
Based on the 2007 children's book The True Meaning of Smekday, by author Adam Rex, Home is the story of the unlikely friendship between alien Oh (Jim Parsons) and teenager Tip (Rihanna).
To hide from their mortal enemy, aliens called Boov invade Earth with their leader Captain Smek (Steve Martin) at the helm, and they quickly decide to "help" the human race by relocating them to another planet. Teenager Tip soon finds herself on the run after avoiding capture until she meets another, more loveable Boov called Oh, who has been banished by his fellow race after a fatal mistake.
Oh has accidently notified the Boov's enemies of their location, so is happy to accompany the resourceful Tip on her own quest, and together, the duo discovers adventure, friendship and the real meaning of Home.
Produced by Dreamworks and starring some big names including Jennifer Lopez, and Big Bang Theory's Jim Parsons, Home will hitting cinema screens March 27th 2015.
Products coming soon.