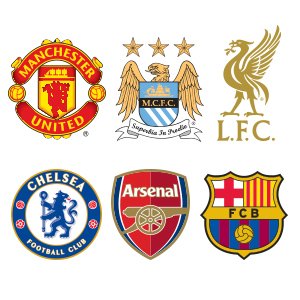 New season kicks off
The new football season is only a matter of weeks away, which means we will soon be refreshing our extensive selection of football posters, merchandise and framed products! We continue to be the market-leader in this area, and have worked with the biggest clubs in the UK and Europe – FCBarcelona, Manchester United, Manchester City, Liverpool, Chelsea, Arsenal, Newcastle, Leeds, Sunderland, Everton, Tottenham Hotspur, Celtic and Rangers – for several years.
Perennial poster favourites such as crests and stadium shots remain available year-round, but we will soon be adding team and individual player posters to the range. Click here to see what is currently available, but remember to keep checking back for additions to the range.
Our memorabilia framing service continues to go from strength to strength, and we now have the facility to frame shirts, boots and gloves to an extremely high standard. To discuss this service further, please speak to your sales contact.