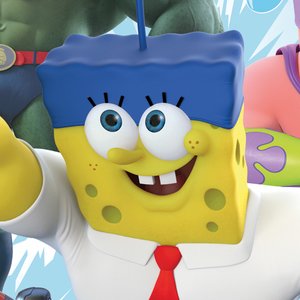 The Spongebob Movie
Everyone's favourite absorbant, yellow and porous character on TV is back on the big screen in The SpongeBob Movie: Sponge Out of Water.
A dastardly pirate named Burger-Beard steals the famous Krabby Patty formula with the aid of a magical book. And Mr. Krabs isn't the only Bikini Bottom citizen who is furious! Stolen from under him, Plankton, having spent years trying to get his hands on the precious piece of paper, teams up with SpongeBob to solve the case.
The mysterious disappearance of the formula, and the Krusty Krab running out of patties, leaves the town in chaos and turmoil. So SpongeBob and friends are on a mission to the surface to recover the formula, and return home to save Bikini Bottom from social disorder.
Time travel, superhero powers, tug of war style fights, singing seagulls… and a pineapple under the sea, are just a few of the things to look forward to in the latest release from the SpongeBob franchise.
The live action/animated comedy, stars all the SpongeBob regulars like Tom Kenny and Clancy Brown, along with Antonio Banderas.
If nautical nonsense is something you wish, then this movie is just the thing! Be sure to check out our great range of products here.