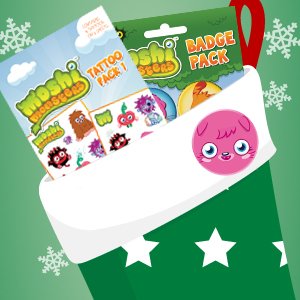 Fill Up Your Stockings!
With Christmas products starting to fill the shops and people making impulse purchases why not stock up on ideal stocking fillers at great prices!
Our merchandise range now features badges, badge packs, vinyl stickers, sticker packs and temporary tattoos all under £3 RRP and with strong margins for you and great value for your customers. Featuring the biggest brands, bands and artists, football teams and much more there is something for everyone. Display solutions are also available no matter how big or small your requirements so click here to see what we can offer.