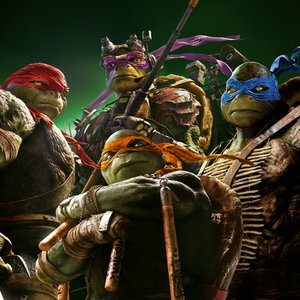 Teenage Mutant Ninja Turtles
The highly anticipated cinematic release of everyone's favourite pizza-obsessed turtles hits UK screens on October 17th 2014.
Leonardo, Donatello, Michelangelo and Raphael take to the streets of New York City as the Teenage Mutant Ninja Turtles, to defeat Shredder and the Foot Clan. The fun-loving, wise-cracking brothers rise from the sewers and team up with reporter April O'Neil to stop Shredder's plan for domination over the city.
Starring Megan Fox as April O'Neil (Transformers) and Will Arnett (Arrested Development), this adaptation of the long standing popular franchise from Producer Michael Bay (Transformers) has already proved successful in the US, with a sequel planned for June 2016.
Posters for the film coming soon!