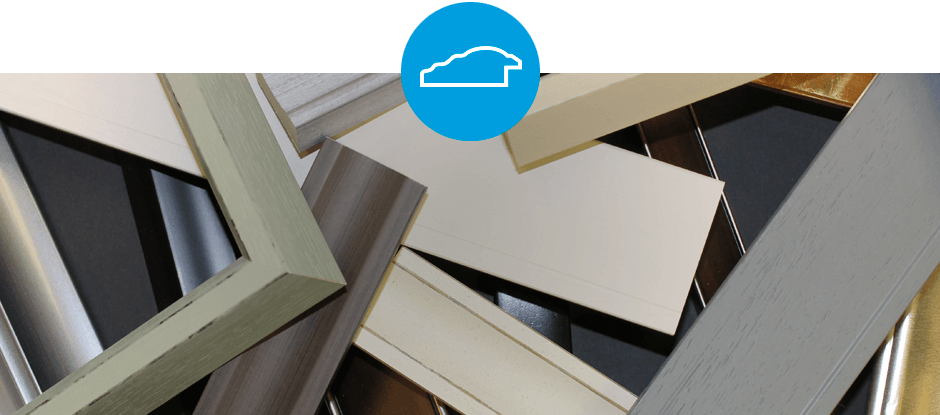 Mouldings
GB eye has a fantastic range of standard mouldings offering value for money in a great range of colours. Our MDF mouldings offer excellent value and quality, they all feature a full paper wrap for a great finish and there are a variety of styles available.
The Eton moulding offers a simple contemporary profile which suits many different images, this is by far our most popular option and with 7 colours available (Black, white, silver, walnut, oak, beech and gold) you can see why.
Other MDF mouldings include Eton 40mm, Azure and Alice, all of which are available on a variety of frame sizes.
We also have a range of beautiful wood and plastic mouldings available including our sleek aluminium option. This is a solid wood frame with a stylish aluminium wrap, creating a modern clean finish.
We have access to many mouldings and if you require something a little different please refer to our bespoke service.